Little Leaders Program
Welcome to Little Leaders – Learning through Play Preschool program.  Research has shown that the first 5 years of a child's life are the most critical period in a child's development.  A child's early experiences and environments have a lifelong impact.  We are here to provide another opportunity for your child to grow and develop in a positive, nurturing, stimulating and structured "learning through play" environment.  The Little Leaders program will align and follow the current 4 year old Pre-Kindergarten program philosophy as to ensure a smooth transition. 
Little Leaders Preschool Offers
A high quality early education experience for 3 year old children.
Morning classes  - Your choice of Tuesday, Wednesday or Thursdays from 9:00-11:30am. 
Class Fees - $45/month.
Small class sizes with a maximum of 12 Little Leaders per class.
An opportunity to learn age appropriate skills in a fun, stimulating, structured, "learning through play" environment.  Some skills learned include: 

Socialization and Communication Skills
School Readiness Skills: listening, following directions, turn taking, sharing
 Fine Motor Skills: pencil grip, tracing, coloring, sorting, lacing
Basic Concepts: alphabet, numbers 1-10, shapes, colors
Gross Motor Skills: running, jumping, balancing
Increased self-confidence, gain independence, and self-control

Instructor - "Mrs. Emily" and Assistant - Mrs. Wood are passionate about being a part of your child's educational journey.  They are kind, patient, approachable and understanding. They enjoy the fun fast paced environment and look forward to each and every day.
If you are interested in having your 3 year old child become a Little Leader please contact our Instructor - Emily McNary at emmcnary@gmail.com or call/text 780-806-6068.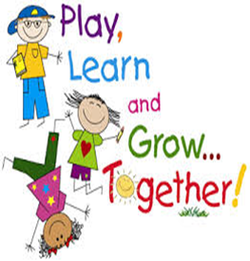 Little Leaders would like to acknowledge the Wainwright Encompass Credit Union for seeing the value and importance of early education and providing the Little Leaders program with a $10,000 grant in 2015.  This grant has been vital in providing the much needed funds to get this program up and running. We would also like to acknowledge Buffalo Trail Public Schools and Wainwright Elementary School in providing in-kind services and resources for the Little Leaders program.